WE NOW OFFER A FREE LOCAL COLLECTION SERVICE CALL FOR MORE DETAILS!!!!!!
HIGH GRADE CABLE
TERMS OR TOLL
Call 07740676767

HOUSEHOLD CABLE
£2000 PER TONNE
GREY AND WHITE TWIN ONLY

ALI COPPER CABLE
£600 PER TONNE

ALI CABLE
£500 PER TONNE

GREASY LEAD CABLE
£1200 PER TONNE

LOW % ALI CABLE
£300 PER TONNE

LATEST SCRAP BUYING PRICES
Due To Volatile Markets Please Call For Upto Date Prices Daily

Light Iron £100 a tonne. No domestic appliances

Heavy Iron (up to 5ft)
£180 a tonne
1 +2

Complete Scrap Car
From £200
Min 1mt

Household Cable
£2.00 per kilo

Steel Armoured Cable
From £1.05 per kilo

Flex cable & data cable
£1.70 per kilo

Aluminium cable
£0.50 per kilo

Dry bright wire
£5.81 per kilo

Stainless Steel
£0.79 per kilo



Catalytic Converters
Only priced at the yard

Copper Tube
£5.62 per kilo

Copper Cylinders
Clean no brass £5.04 per kilo

98% Copper Painted Tubes
£5.30 per kilo

Braziery Copper
£4.51 per kilo
Minimum of 85% copper in weight.

Mixed Brass
£3.48 per kilo

Aluminium Engines & Gearboxes
£300

Old Rolled Aluminium
£0.80 per kilo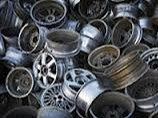 Aluminium Wheels
£1.25 per kilo
The prices we pay for scrap metals are subject to change. Please call us to confirm prices.
Scrap Car Chester
We pay the BEST PRICE for your SCRAP CAR – GUARANTEED

DVLA Approved End of Life Vehicle Recycling Centre
Same Day Collection
1 Hour Payment
Certification of Destruction
Vehicle Removed from DVLA Database
Hassle Free – All paperwork dealt with
Free Scrap Car Collection within 15 miles of Chester.
(Call for collection prices if you are further afield or have a commercial vehicle)
For a Free Quote Call
01244 67 67 67
Text your Reg No to
07740 67 67 67
Call Out of Hours
07740 67 67 67
Scrap Car Buyers
We have a reputation for offering the best price for your scrap car plus free collection within 15 miles of our Chester Recycling Centre. If you are looking to recycle your car because it doesn't run, failed MOT, accident damaged or any other reason then please get in touch with us, our offer won't disappoint.
Find out more about our scrap car collection
Cable Recycling
Massey Metal Recycling is your local recycling centre for all kinds of scrap cable. Our processing machinery uses the latest technology to make sure we can recycle both ferrous and non-ferrous metals. Scrap cable prices vary daily so for the best price call into our scrap yard in Chester or call us 01244 67 67 67.
Find out more about our scrap cable recycling
Catalytic Converter Recycling
We know Catalytic Converter recycling better than anyone – we have been doing it for a long time! Because Catalytic Converters contain precious metals such as palladium, rhodium and platinum it is important that they are recycled properly, all of these metals can be re-used. In order to offer you the best price for your Catalytic Converter please call into our Recycling Centre in Chester so we can offer you the best price. Please note you will need to have a form of identification and proof of ownership.
Find out more about our Catalytic COnverter Recycling
Our Services
Car Scrap Collection
Specialist Services
Scrap Metal Merchants

Members of the BMRA (British Metal Recycling Assocation
Instant Payment
Instant payments by cheque or BACS straight to your bank account.
With instant payment given for a wide variety of metals, you can get rid of your scrap quickly and turn it into cash!
Instant payments by cheque or BACS
Competitive prices on all scrap metal
Top prices even on low volumes.
Prices based on London Metal Exchange and may change throughout the day
We are located just outside Chester and open 6 days: Mon-Fri 8.00am – 5.00pm, Sat 8am-1pm Sun Closed